Finding the perfect Christmas Day outfit is a task on a lot of people's minds around this time of year. In Australia, the ideal Christmas outfit looks a little different to that of our Northern Hemisphere counterparts. Instead of on-theme knitwear, plaid, and glitter we have summery dresses, sandals, and sometimes even just shorts and T-shirts. However, despite the different season there is one thing that we seem to have in common: we like to wear new clothes on Christmas Day. 
However, there are a few problems with the mentality that we all need to go out and buy an outfit especially for Christmas Day each year. Firstly, it's an added cost at an often expensive time of year. In fact, you're not alone if you feel like you've somehow already spent more than usual, with 19% of Australian shoppers* expected to spend more on holiday gifts this year than they did last year. Plus, not only can shopping for a new look stretch the budget, but it also takes a toll on your time (and energy). Realistically, who wants to trawl around a shopping centre for the 'perfect' dress this close to Christmas?
Finally, and I think most importantly, buying a new outfit from a fast-fashion retailer for just one day isn't the most sustainable approach. We already know that the fashion industry is a massive strain on the environment, and a big part of this is that it tempts us to buy outfits that we won't actually get much wear out of, and to replace them long before we really need to.
However, I am no stranger to the joy that one can come from wearing a new outfit, especially on days, like Christmas Day, when we want to feel special – and I am certainly not here to take that away from you! Instead, I want to show you that if you are in the market for a last-minute Christmas outfit, Salvos Stores is the perfect place to look. In my opinion, shopping second-hand this Christmas is both the most sustainable and the most convenient choice, and to prove it to you I went to my local Salvos and picked out not one, not two, but five outfits that I think would work amazingly as Christmas Day looks. 
*Statistic sourced from Klarna AU/NZ Holiday Report.
Outfit 1: For the Soirée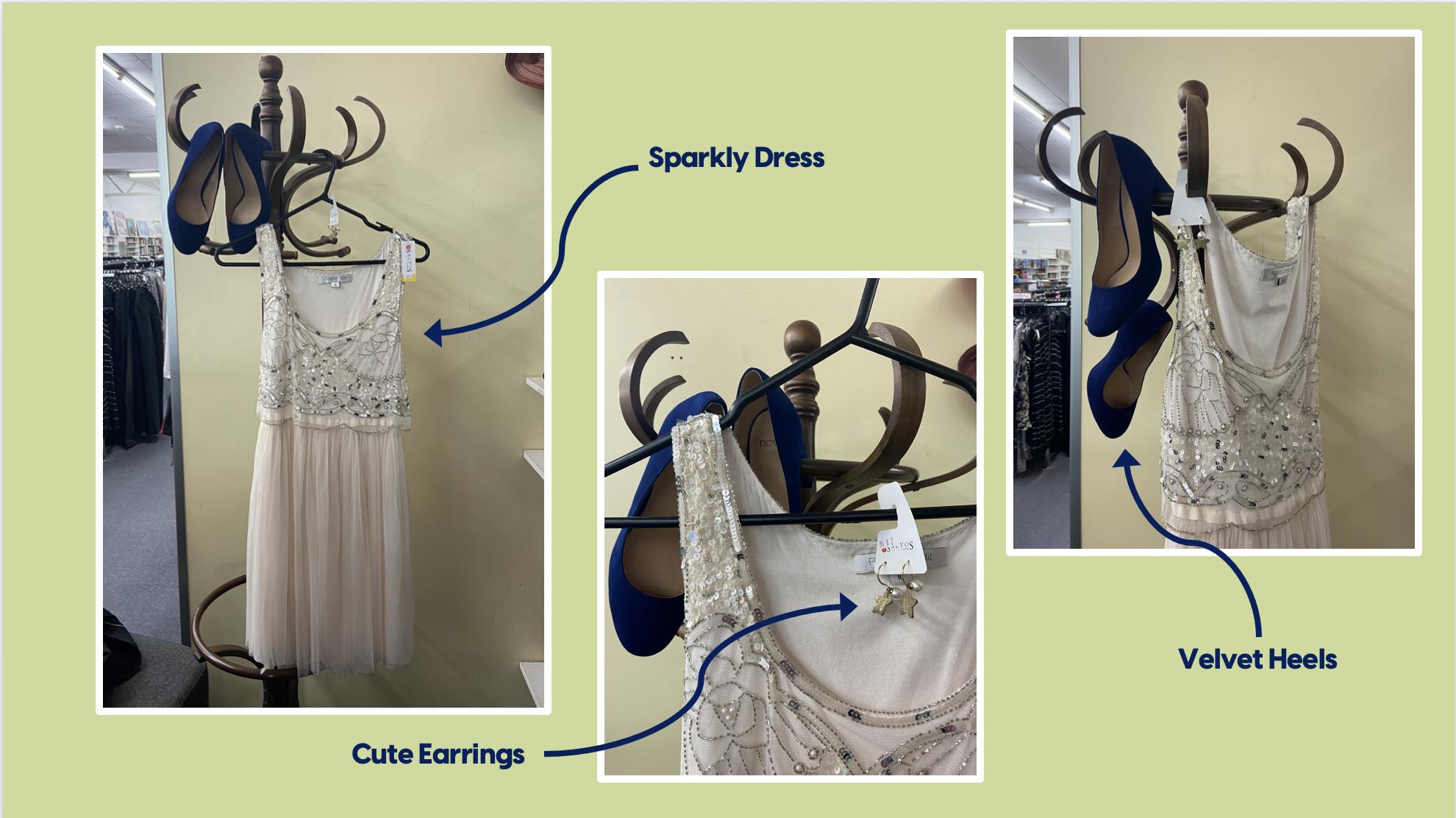 Outfit 2: For the Casual BBQ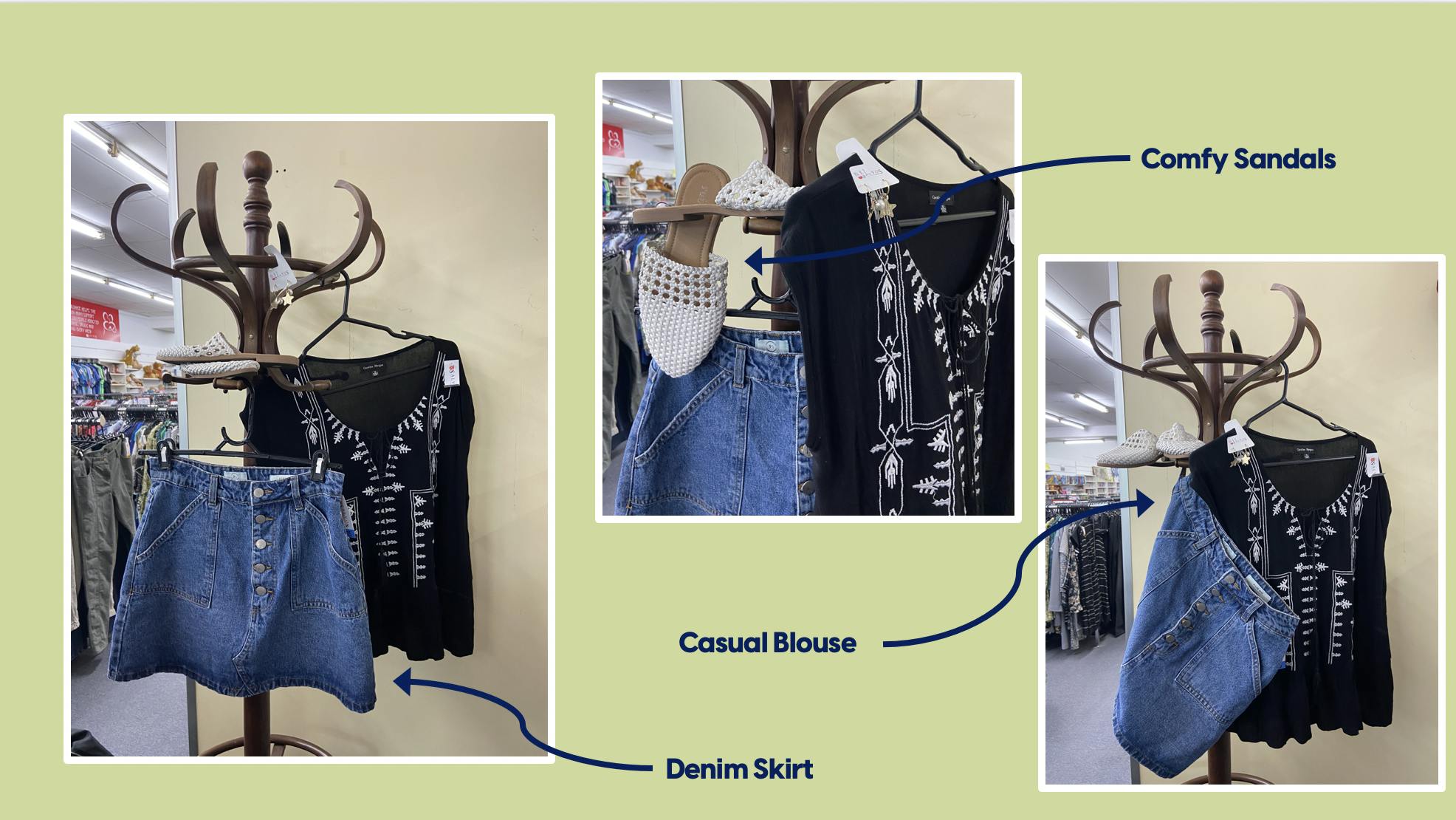 Outfit 3: For the Summery Lunch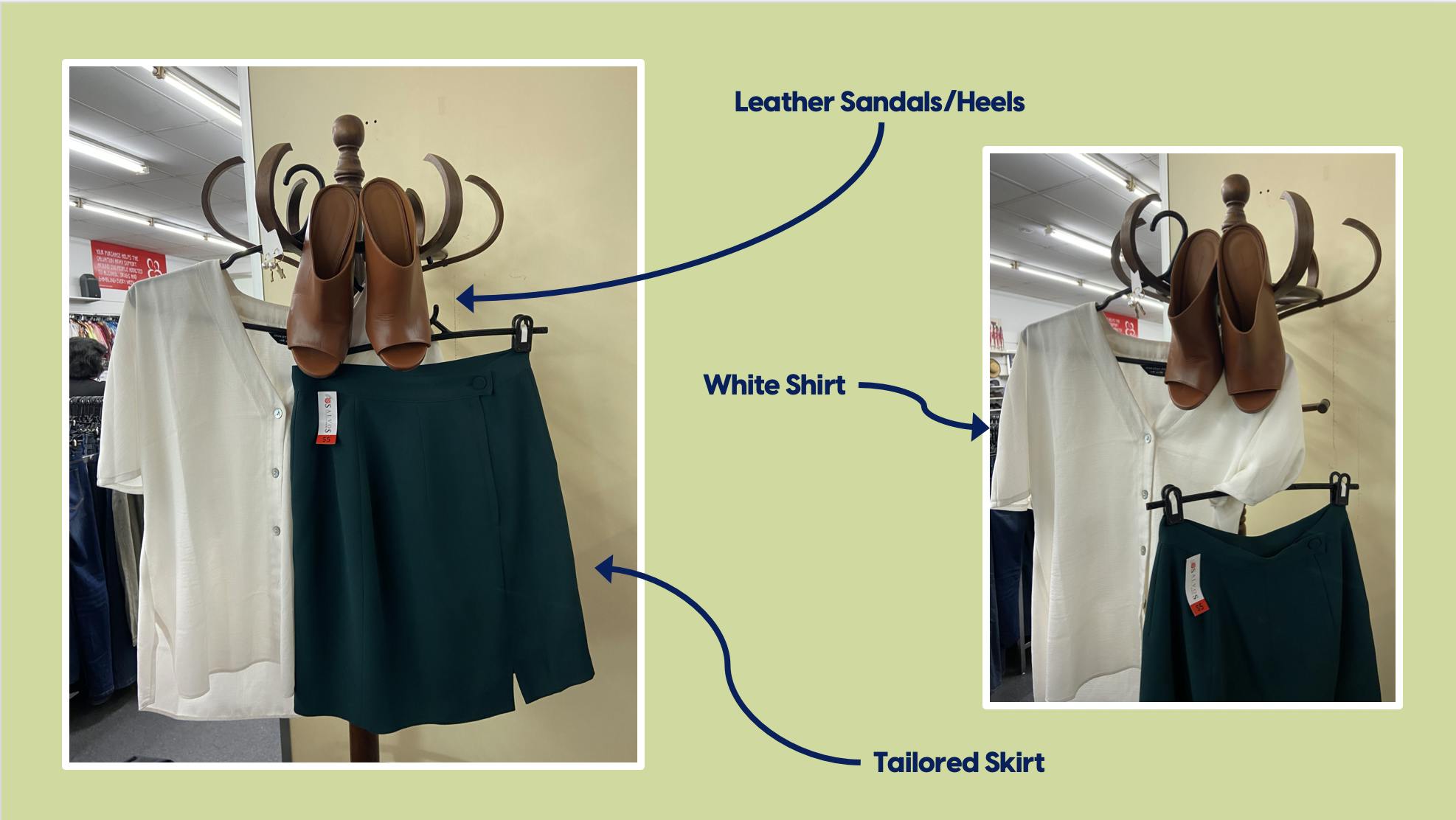 Outfit 4: For Making a Statement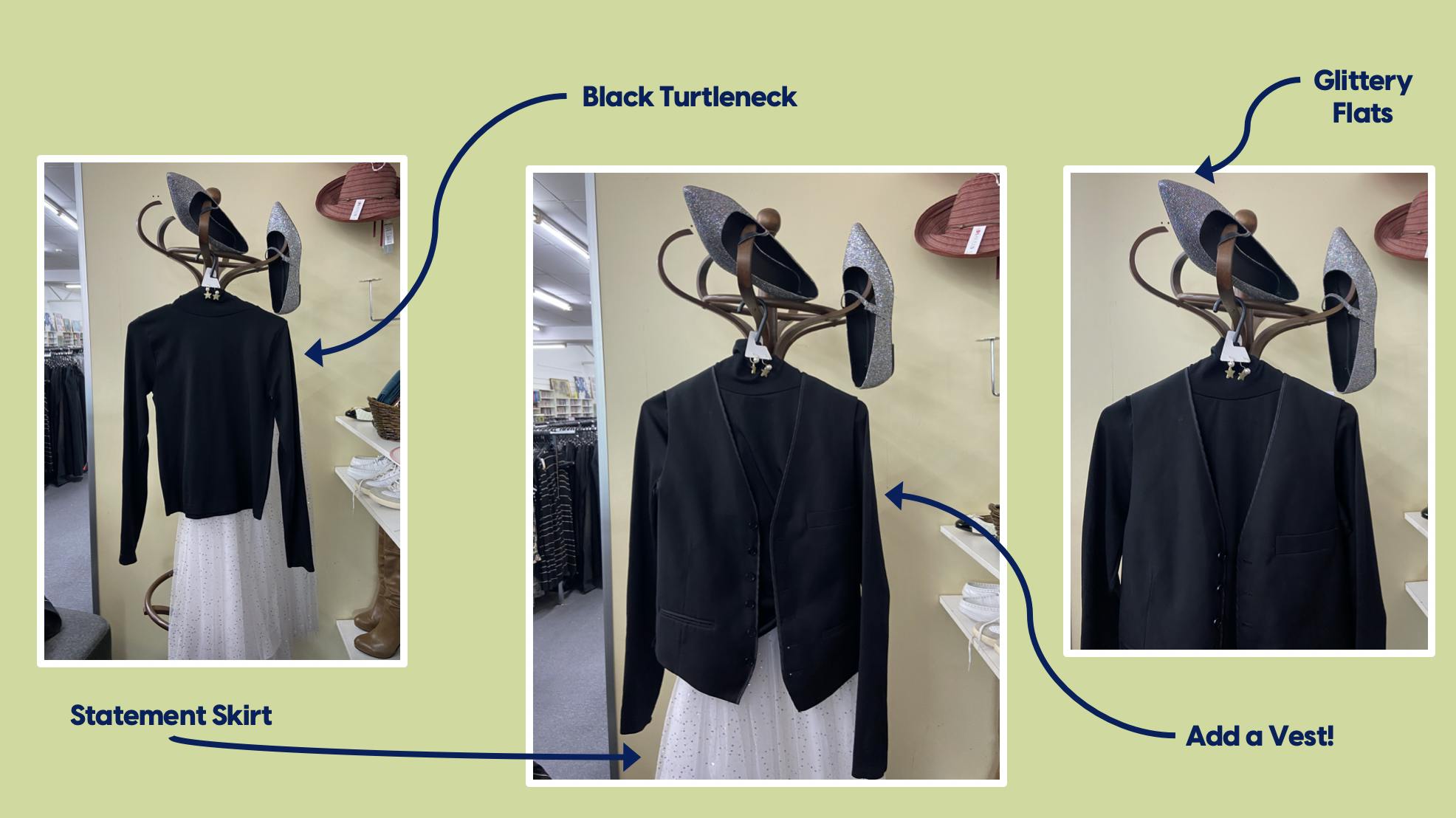 Outfit 5: For the Beachy Get-Together