Can you believe that it's already March? I don't know about everyone else, but to me it certainly feels like 2022 is going by so fast that I can't quite keep up. I think one of the reasons for this might be that although we're technically already a few days into Autumn (according to the calendar), the weather still feels as summery as ever. In fact, as I write this it is currently 32 degrees outside!
Although it might seem a bit late in the year to talk about summer fashion I actually think that these times of seasonal transition are often when we are the most in need of style inspiration. Sunny days are not yet out of sight but we've already gone through all of our summer outfits, and the unpredictable weather tends to make everything feel a bit 'in-between'. And lets not for get the barrage of emails from clothing brands about end of season sales that we are all (or at least those of us who never seem to remember to unsubscribe) subjected to around this time every year. Suffice to say, it makes sense that we might be starting to feel a bit restless with our style, and a little tempted to go out and buy some new pieces to help us change it up.
With all of this in mind, I decided that this was a good opportunity for me to venture to my local Salvos and try to style a few outfits that would fit with the end of summer vibes - and hopefully inspire both myself and the readers of this blog to take advantage of our last few weeks of warm (or warm-ish) weather by wearing some fun summery (or summery-ish) looks.
Here is what I came up with:
Outfit One: The Classic Summer Dress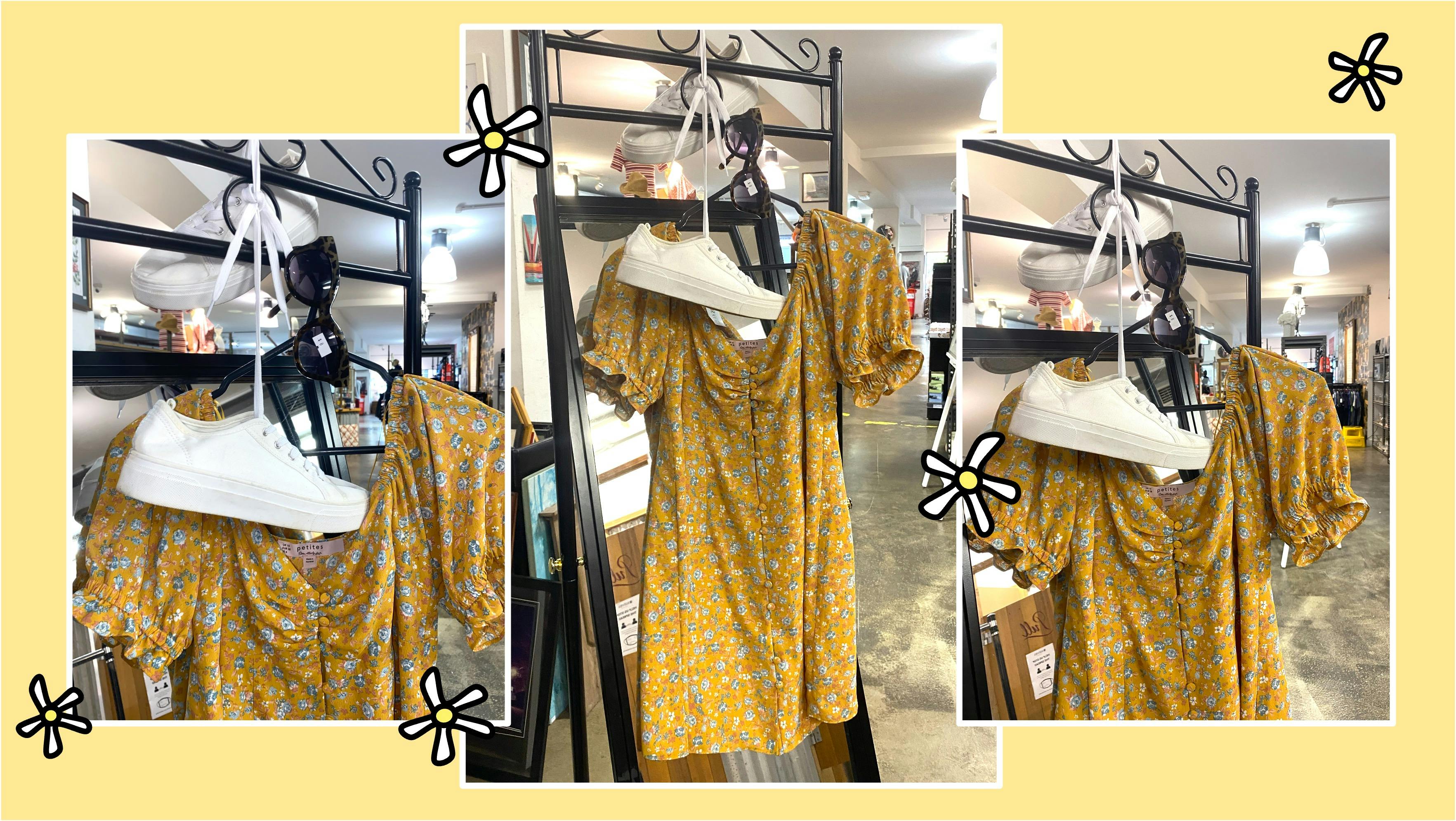 This one is definitely for the warmer March days. When the end of summer weather is in sight, I always like to take all the opportunities I can to wear my summery dresses that probably won't be seeing the light of day for a while once Autumn properly sets in. Pairing a floral dress with white sneakers and sunglasses is such a classic look for summer, and you can always add a denim jacket for a little bit of security when the sun is unpredictable.
Outfit Two: Jeans and a Nice Top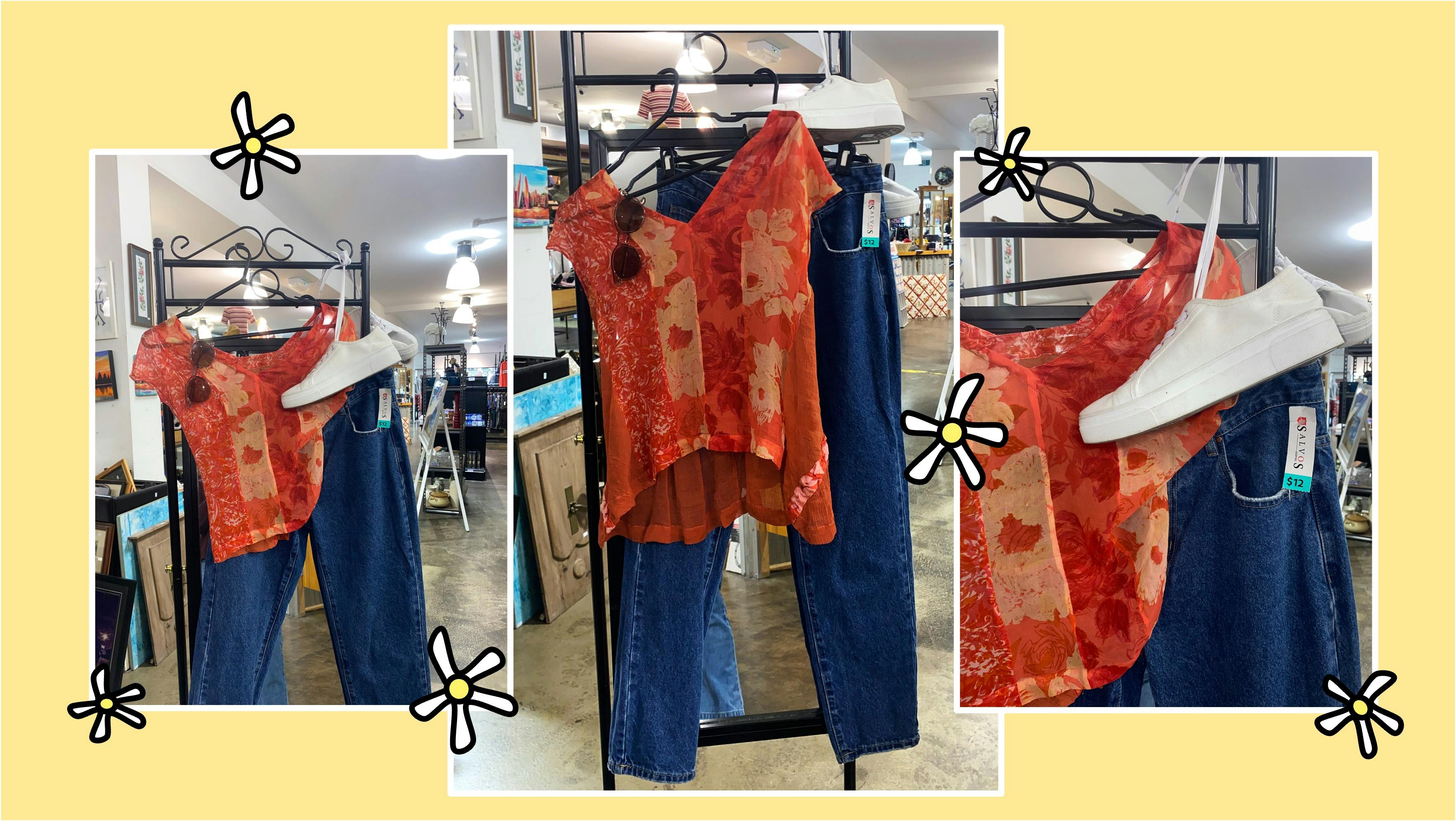 For this outfit I wanted to keep the florals on top but add a little bit of extra warmth on the bottom. Call me controversial, but I love dark denim in summer! Sheer, patterned tops have also been a bit of a trend this season, and you could even add a turtleneck under this one to take it into Autumn.
Outfit Three: Clashing Prints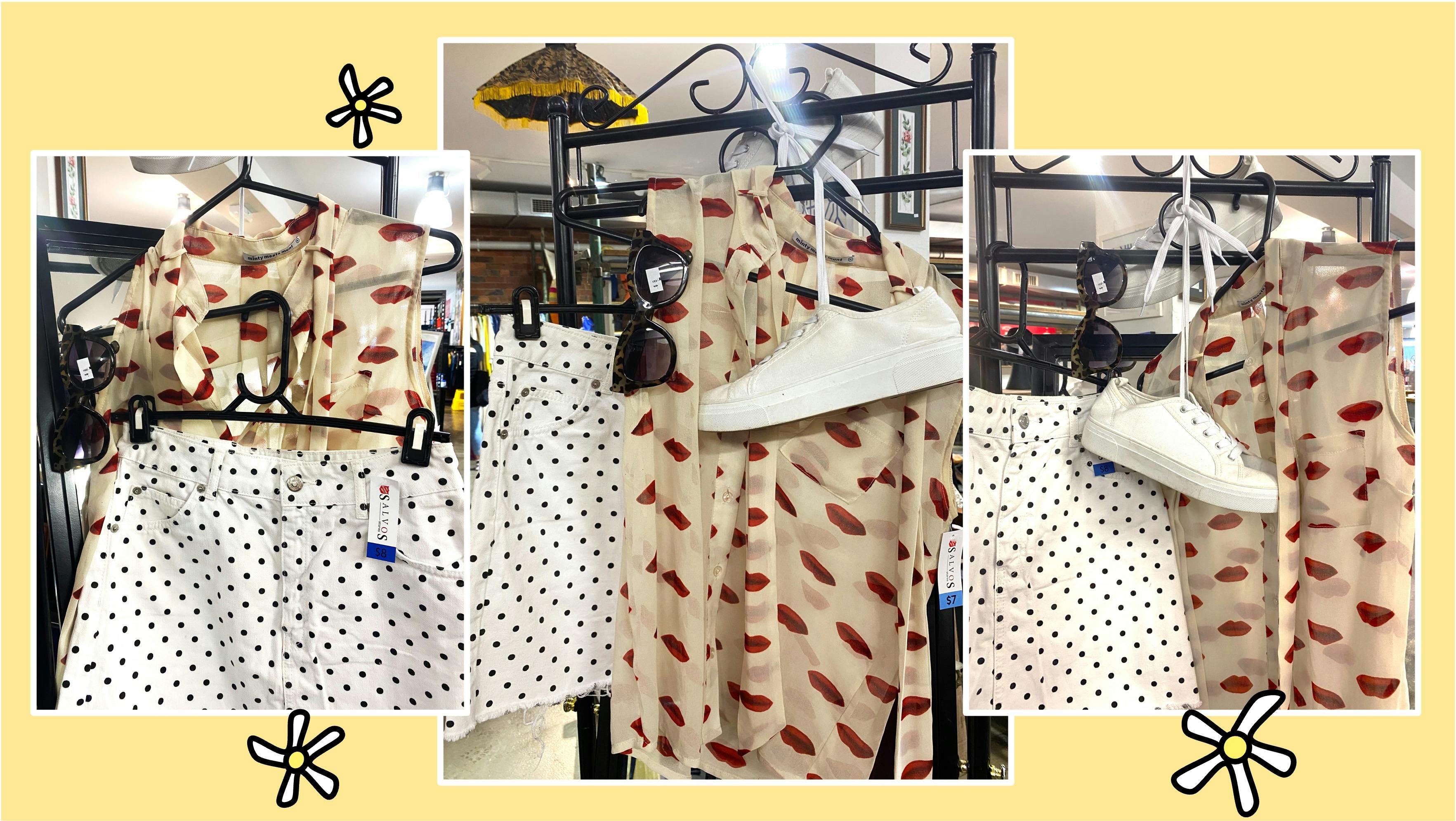 A bit of a twist on your typical white-on-white summer outfit formula. Op shops are always so great for finding items that feature unique prints, and I think this outfit really showcases that. Clashing patterns might not be for everyone, but it can also be a great way to step out of your comfort zone and have a bit of fun with your style.
Outfit Four: Classy Casual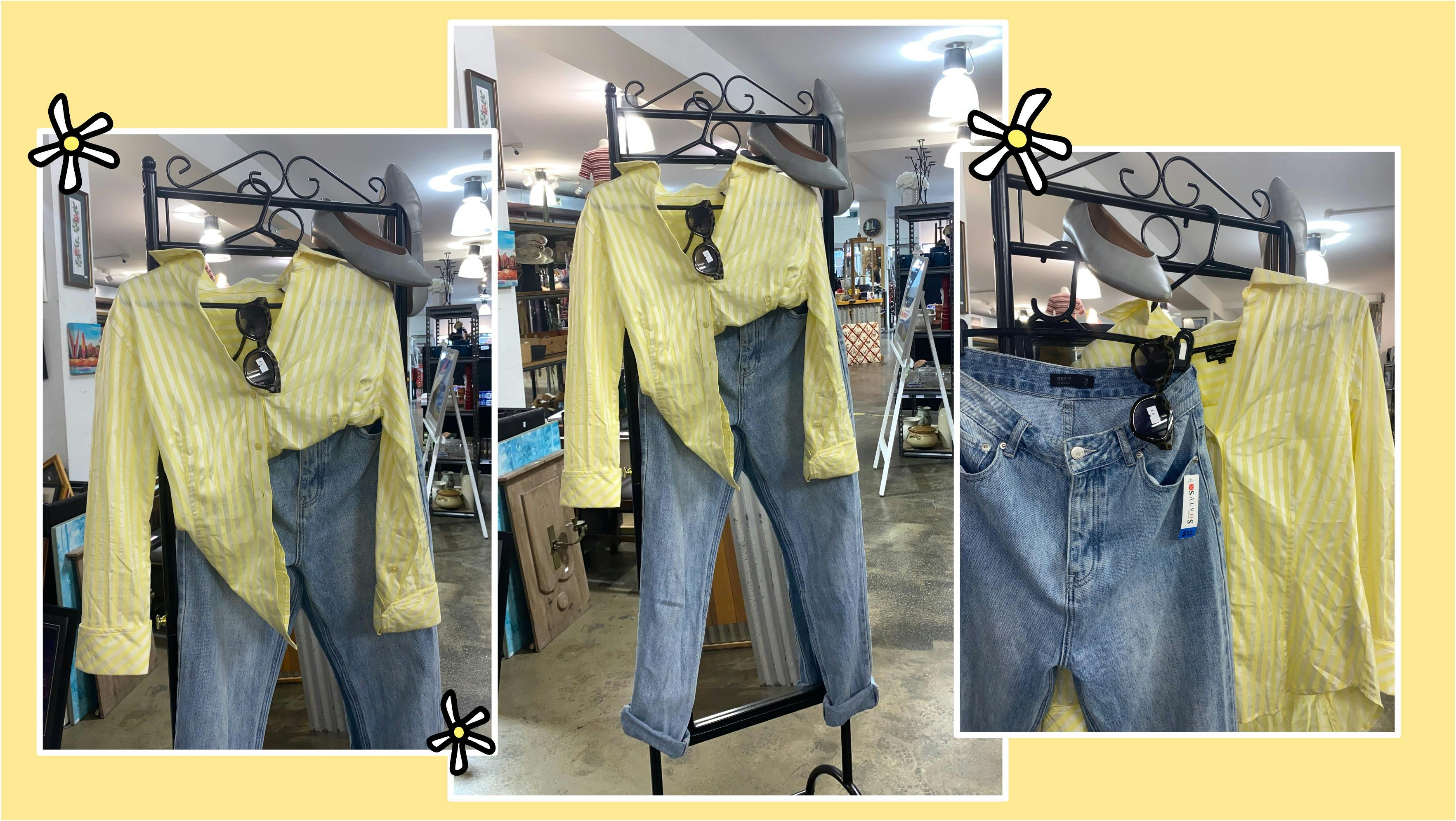 Here we have an example of how you can create a 'summery' look with some slightly less summery pieces. I found so much great denim on this trip, so I had to do another jeans-based outfit. I loved the yellow stripes on the shirt, and the ballet flats represent another up and coming trend that it seems like we'll be seeing a lot of as we move into Autumn.
Outfit Five: Warm Weather Neutrals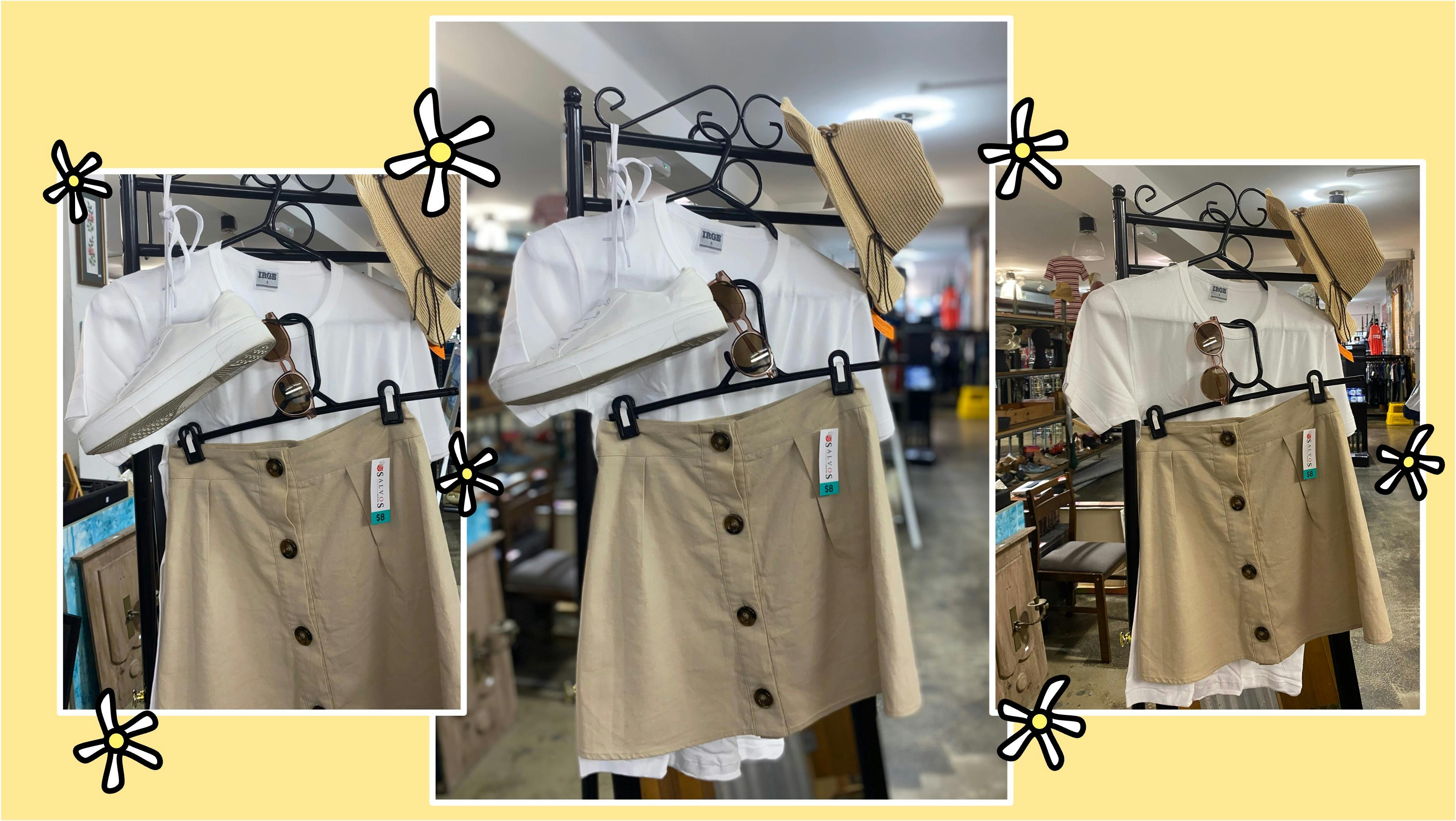 As much as I love colour and prints - especially when shopping secondhand - I decided to tone it down a bit for this last outfit. Neutral colour palettes can be great for both summer and winter, and I can even envision adding tights and some knitwear to this outfit to make it work for cooler weather.
How do you think I did? If nothing else, I think these five looks are yet more proof of how much potential there is when shopping at op shops. So, next time you find yourself getting sucked in by those seasonal sale emails maybe think about trying out some secondhand options first (and if you do, don't forget to tag @salvosstores!).