#MovingTheNeedle is Back! 
A sustainable fashion campaign to help combat the 311,040 tonnes of textile waste Australia produces each year, Moving the Needle gives your pre-loved clothes a new lease on life while helping to reduce emissions associated with climate change.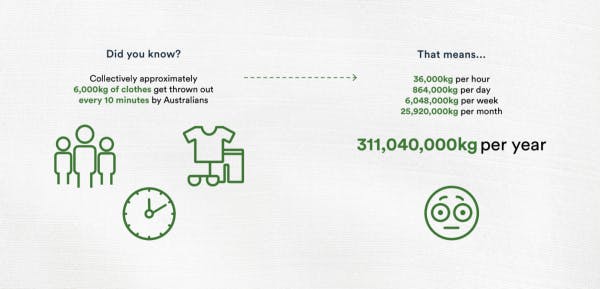 A key part of the campaign, The Empty Shop is a pop-up store full of bare racks and shelves waiting to be filled with your good quality, pre-loved clothes. Once donated, the clothes are tagged and distributed to local Salvos Stores, Vinnies and Red Cross shops where they are given a new lease on life, instead of heading to landfill.
The aim of Moving the Needle is to divert 20% of textiles destined for landfill by 2022 and we need your help to get there, so visit your closest Empty Shop Pop-Up.
The Empty Shop will be at the Vicinity shopping centres below, from March 16-22, 2020.