Now, as you'll no doubt know, not every item of clothing goes straight down the manufacturer to consumer to landfill pipeline – sometimes they end up in second-hand stores like ours here at Salvos Stores.
Since the late 19th century, The Salvation Army has been, through a range of different avenues, collecting, sorting, and recycling used clothing and fabric. The first Salvation Army recycling depots opened in Australia in the 1880s, operating with the dual purpose of recycling used goods and providing employment, supplies, and support to those who needed it the most.
For example, at The Anchorage Hostel in Abbotsford, Victoria, items were repaired, sorted and reprocessed and sold to help with running costs. The Anchorage also operated a 'rag-picking' department, where scraps of clothing and fabric would be repurposed into new garments, used to upholster furniture, or woven into mats that would be used by Melbourne businesses. Other recycling methods that also took place at Salvation Army depots and centres included wastepaper recycling and 'jumble sales', which were essentially early versions of the op shops. In fact, all of these initiatives embody what we would now refer to as 'circular economy thinking' – the idea that clothes (and other used items) should be reused, recycled, repurposed, repaired, and reimagined for as long as possible, rather than becoming waste after just a couple of wears.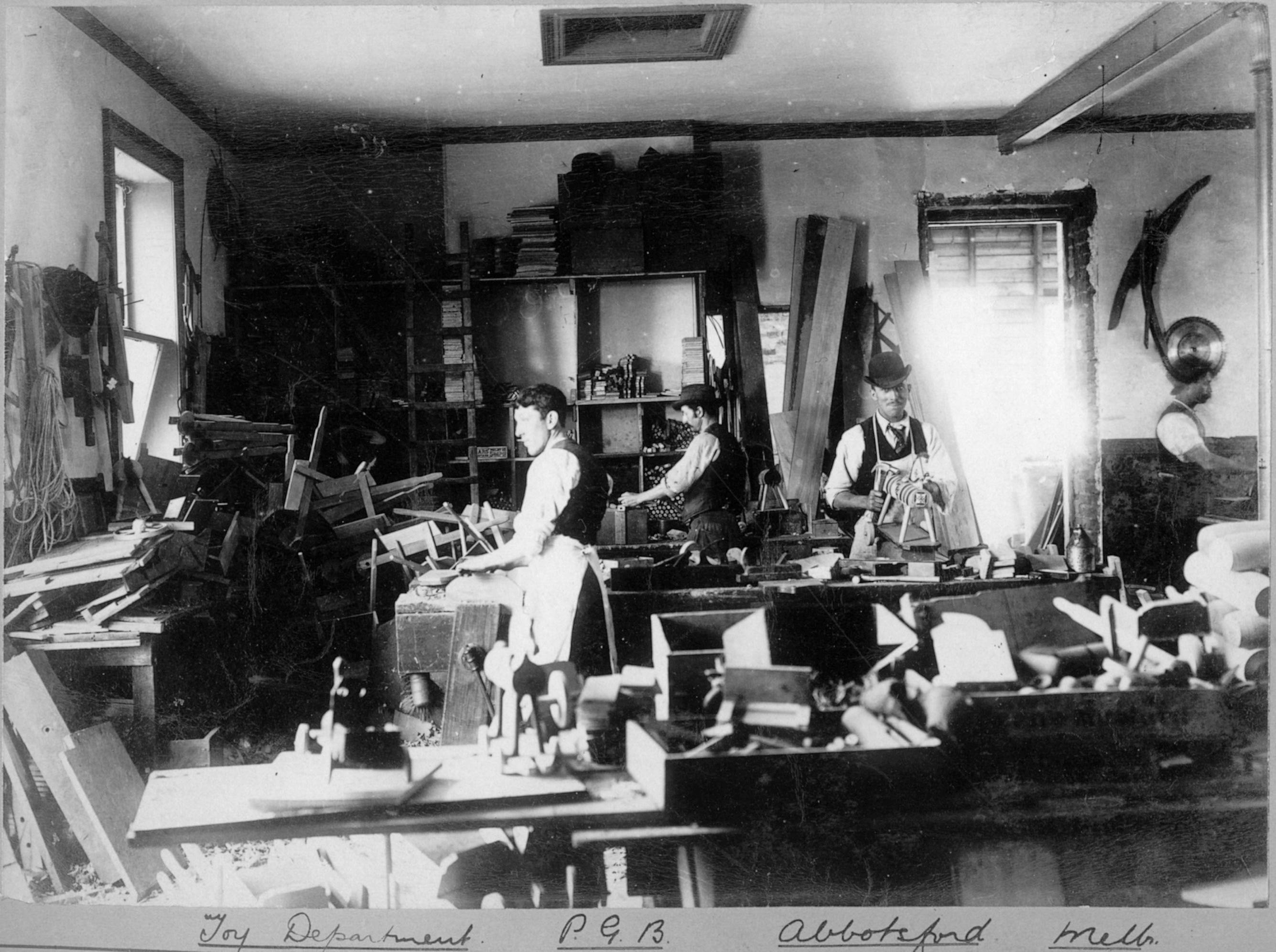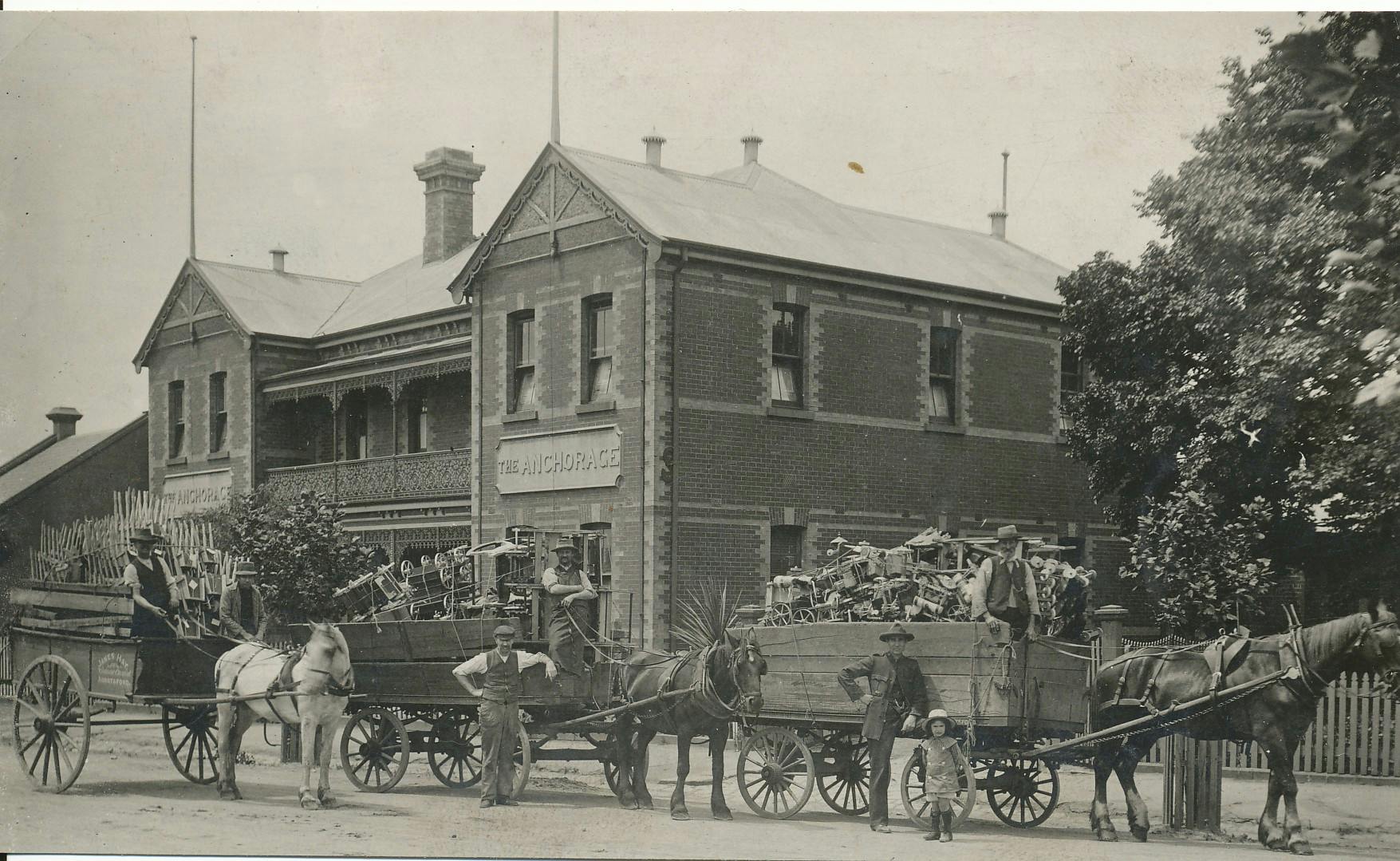 At The Salvation Army, and particularly Salvos Stores, the circular economy model – whether it was called that or not – has always been at the heart of what we do and how we do it, but it has never been more important than it is today as the fashion industry finds itself in dire need of a sustainable 'revolution'.   
Today, Salvos Stores remain committed to using circular economy thinking to achieve the complementary goals of promoting sustainable shopping practices, minimising our environmental impact, and providing community support and services.
Each year, more than 40 million items are diverted from landfill through the resale and recycling undertaken by our stores, and in the past 25 years this has accumulated into 575 million kilograms of textiles, electronics, and home goods that would have otherwise become waste. In addition to receiving, sorting, and reselling donated goods in-store and online, our stores also have processes in place to recycle items like rags, paper and cardboard, e-waste, batteries, mobile phones, and printer cartridges. Every item or garment that gets resold or recycled in a Salvos store not only gets given a new life,  but becomes one more thing that doesn't need to be produced by the fast fashion industry. Furthermore, every time you choose to purchase clothing second-hand instead of new you are contributing to the fashion revolution yourself by directing your 'purchasing power' towards sustainability and simultaneously lessening the demand for fast fashion.
The role of customers in the circular economy is vital, which is one of the many reasons why we believe in keeping our community at the forefront of everything we do. After all, we couldn't have saved even one harbour bridge worth of 'waste' from landfill without our customers trusting us with their donations and shopping in our stores.  
We hope that you have enjoyed getting to know a little bit more about how Salvos are involved in the movement against unsustainable fashion! As we have explored in this post, Salvos Stores has, with the support of our customers and volunteers, been redistributing and recycling clothing for decades. However, as the damage that is being done by the fashion industry every day makes abundantly clear, there is so much more to be done, and thus we remain dedicated to finding new ways to improve our environmental impact.
Although it is important to look back at how far we've come, the Fashion Revolution is really about all of us committing to, in whatever capacity we can, contribute to a better, fairer, more sustainable fashion future. This is what we are committing to this Fashion Revolution Week 2022, and we hope you'll join us both this week and beyond as we work to put it into action.