Written by Olivia Hurley
So, you've heard about the benefits of op shopping: it's sustainable, it's good for the community, it's a fun way to update your wardrobe without breaking the bank. But maybe you're also sceptical, maybe you're not sure where to begin. Maybe it feels like the people who are 'good' at op shopping belong to some kind of secret club; they know the secrets, they have the 'eye' or, crucially, they have the patience and time to spend trawling for hidden gems in every intimidatingly well-stocked store. Maybe, in contrast, when you think 'op shop' you think endless copies of Eat, Pray, Love and racks so packed with novelty T-shirts that your eyes go all blurry before you've even looked at half of them. 
Essentially, even though we think that we have set up our stores to be as customer-friendly as possible, we know that op shopping can be overwhelming. However, at Salvos we want op shopping to be accessible and enjoyable for everyone – even the least thrift-inclined. With this goal in mind, I have compiled my six top tips for anyone who wants to join the slow-fashion movement but just needs that little bit of help getting started. 
1)    Suss. Every. Section. 
Now, it's no surprise that some of the key factors that keep people shopping at fast-fashion retailers are time and ease. As such, this first tip might sound a bit counterintuitive (I can already hear the groans), but I promise you that looking in every section of the store is perhaps the best way to uncover your next unexpected gem. Of course, there is something to be said for op shopping with a certain goal or item in mind, and our stores are carefully organised into easily recognisable sections that can direct you to what you're looking for, but you never know what might be hiding in those racks you walked straight past. I personally have had some of my most memorable fashion-finds in the sleepwear, discount (look for the $2 racks on Mondays!), and even kids' sections. Just go one rack at a time, and I'm sure your basket will be full before you know it. 
2)    Develop an 'Eye' for Colour 
When I don't quite have the time or stamina to trawl through the entire store, my favourite short-cut is to scan the racks for colours, prints, or fabrics that catch my eye. At Salvos, we actually try to make this easier by arranging clothes by colour. So, if you know you look great in green you can condense your search by gravitating first to green items and then branching out from there. Personally, I love florals and other bold prints, so I always look for pattern first and then take a closer look. The key here is to know what you like, so have a think before you come into store about what colours and prints work best in your wardrobe.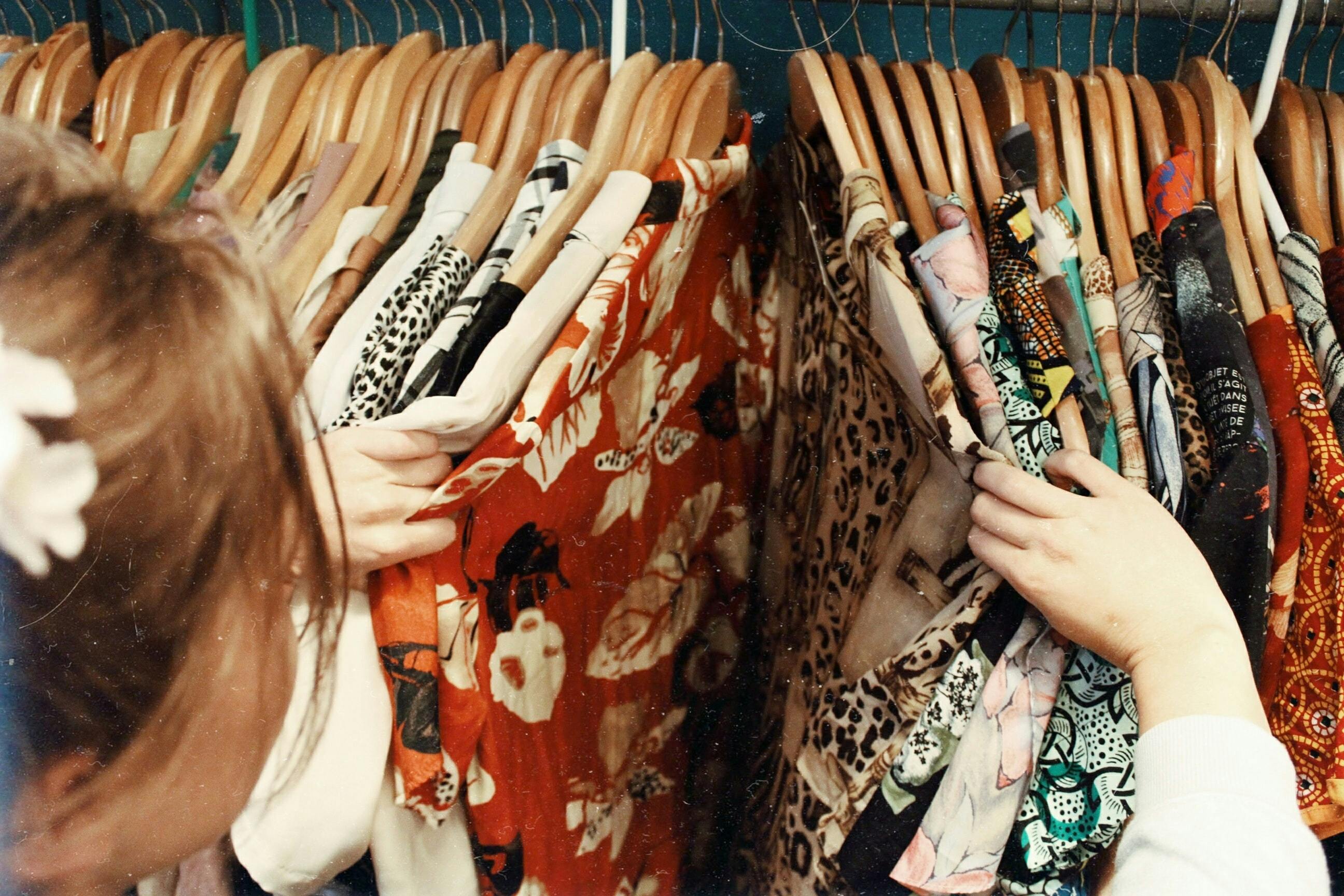 3)    Try Things On – Even if You're Sceptical 
When shopping second-hand, numerical sizes become almost meaningless. Sizing changes between brands and across eras, so you are likely to find that searching for your usual size in an op shop isn't your best bet for getting the perfect fit. So, what is the alternative? Just giving things a go! If you like an item of clothing that you find at Salvos, and it appears to have even a slim chance of working on your body, we encourage you to try it on and try your luck! Now that the change rooms have reopened in all states, you really have nothing to lose. In fact, even if you're 99% sure an item will fit, I recommend trying it on anyway – this will help you make sure you're going home with pieces that will have long second lives in your wardrobe. 
4)    Envision the Potential 
Having said that it's great to ensure that your purchases fit before leaving the store, being able to envision what they could become once a 'little bit of spice' is added through alteration is also invaluable when op shopping. Now, this might sound like we're venturing into 'advanced op shopper' territory, but sometimes 'alterations' don't even involve a needle or thread. Jeans are too long? Grab some scissors and cut the hems off! Jacket has a rip in it? Find a cool iron-on patch to give it a custom feel. Personally, I am no whiz with a sewing machine but over the years I have learnt that there's a lot you can do with a pair of scissors and the low-risk high-reward mindset that shopping second-hand allows you. 
Also: stay tuned for some more content on the blog about DIY hacks you can achieve at home.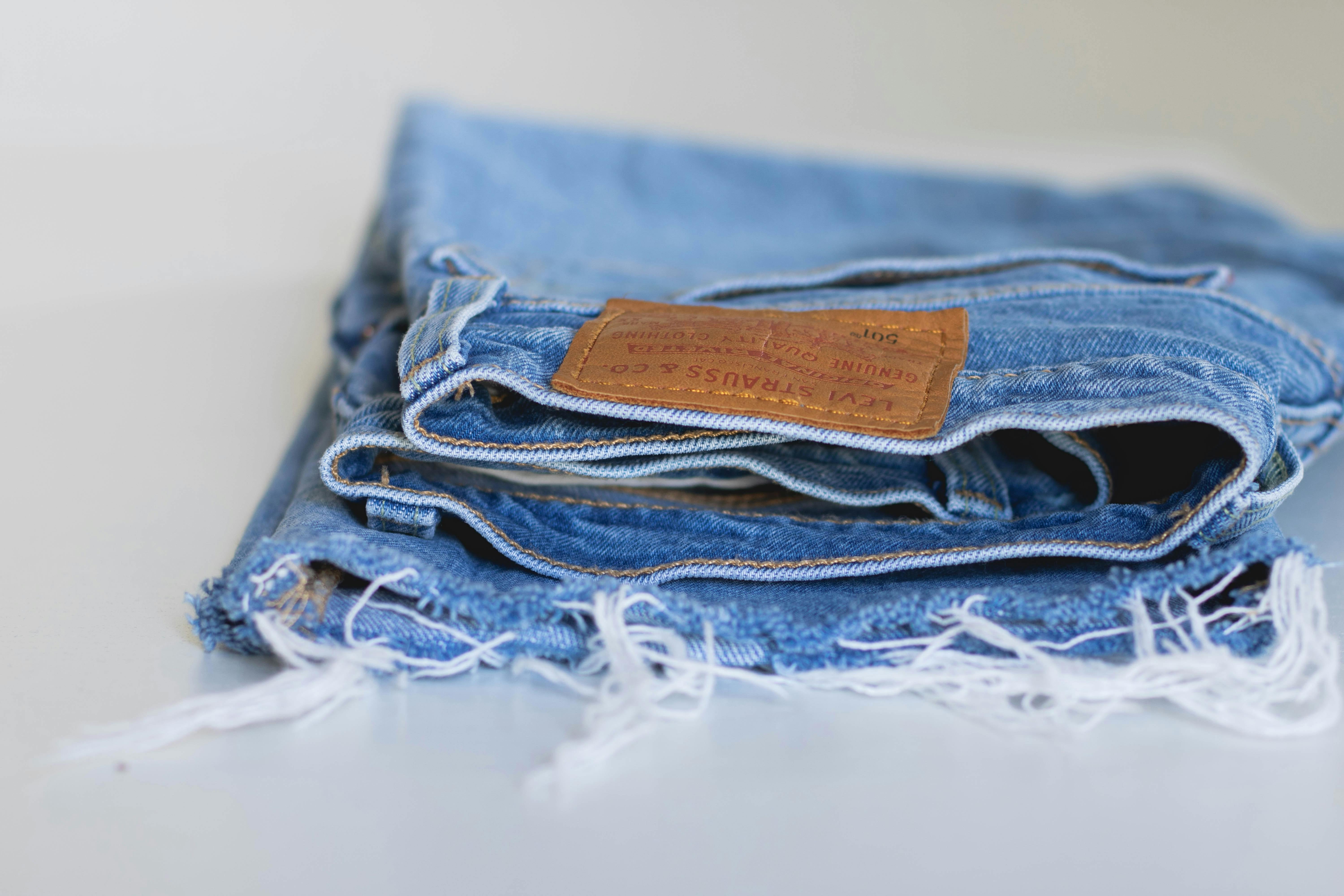 5)    Take Note of Fabric
It sounds simple but take a moment to actually feel the fabric of the item you're considering before you actually head to the change-room. Is it soft? Does it stretch? Is it see-through? For bonus points, check the care label. It'll give you a quick snapshot into whether you need to hand-wash a piece, dry-clean it or (fingers crossed!) can chuck it in the machine. The care label will also let you know what it's made of – is it mainly natural fibres like cotton, linen or wool, or is it synthetic which may irritate those with sensitive skin, but is often easier to care for. A blend of each is often the case, and usually delivers the best of both worlds. 
6)    Step out of Your Comfort Zone 
My final tip is a more abstract one, but it may just be the most important. The beauty of op shopping is that it allows you to experiment with clothing; to try out new shapes and styles that you wouldn't usually buy, and to do so outside the confines of the fast-fashion trend cycle. Even setting aside the more large-scale benefits of shopping sustainable, if you find yourself feeling bored with your wardrobe and unsure of where to go for inspiration, Salvos Stores is an amazing option. Op shops are all about thinking outside of the box and giving new life to old items, so if I could give you one piece of advice it would be to just go with it. Armed with these tips and a willingness to step out of your comfort zone, op shopping could be your secret to a unique new look.